Making Healthcare Practices More Efficient
At Technimount Medical we understand that healthcare professionals need equipment that make their everyday practice easier. We provide quality solutions which are flexible and easy to use, allowing them to concentrate on what matters most – patient care.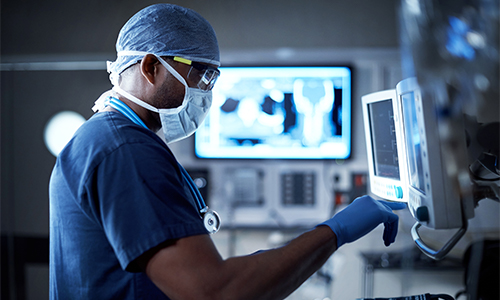 A Heritage in Healthcare that Transcends
True to the values inherited from its parent company, Technimount Medical integrates expert engineering in the development of innovative and flexible mounting solutions, which enable caregivers to manage medical devices more efficiently throughout the patient care continuum.
With the same mindset, Technimount Medical creates distinctive products that respond to the ever-evolving healthcare practices. Our product lines respond to the need for increased modularity and high compatibility with a wide range of medical devices used in different applications within medical environments, including telemedicine.
Learn more about Technimount Healthcare Systems' product line.
Leading the way in mobility and mounting systems
Our expertise stands in the intersection between engineering and healthcare. Leading the way in mobility and mounting systems for medical equipment, we bring a new level of patient care effectiveness throughout the hospital environment and within telemedicine practice.
Product lines that adapt to your needs
Working Closely with Original Equipment Manufacturers
Technimount Medical also responds to the increasing demand from medical device Original Equipment Manufacturers (OEM's) to integrate high-quality mounting systems to their current offer that enable them to differentiate themselves through complete and tailored solutions.