The Xtension Pro™ – ECMO
System
Technimount's Xtension ProTM – ECMO stretcher mounting system is designed to securely transport ECMO devices like the Cardiohelp System. This long-awaited solution can be deployed in EMS and hospital environments to facilitate patient transport by offering additional stretcher mounting space while its impact resistance provides additional safety for patients and medical personnel.
Dimensions: 16-1/2'' x 11-3/8″  x  8-3/4"  (pc.)  L x D x H
Plate Height: 2"
Weight: 9.09 lbs (plate only without device)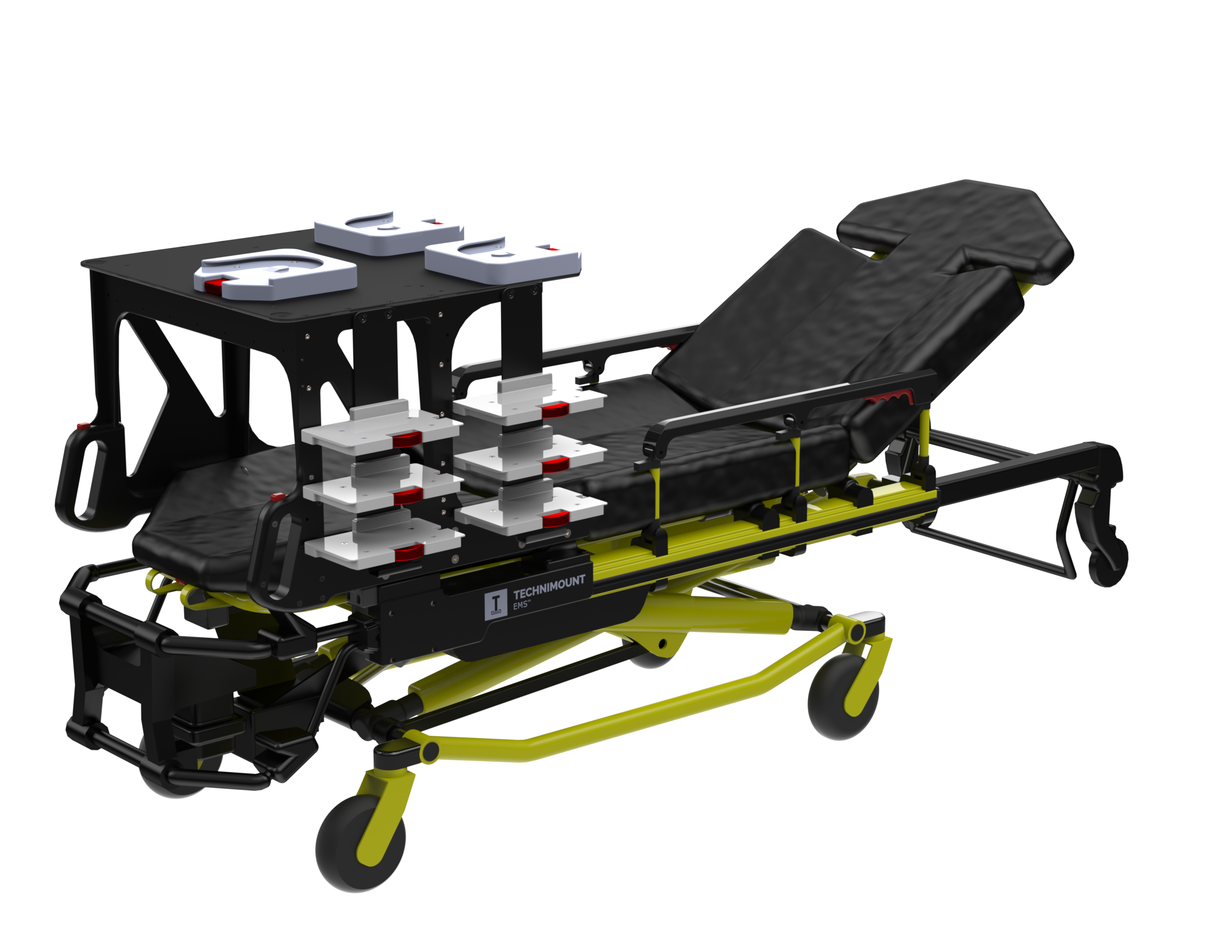 Xtension Pro - ECMO - Video
Product highlights
Gives additional temporary space on stretcher for equipment or working surface.
Compact and lightweight.
Standardized systems designed to fit any ambulance configuration.
Adapts to fit either side of stretcher.
Resists to impacts of many times the G Force.
Compatible with Technimount stretcher support frame.
Quick, safe and consistent locking systems.
Vertical or horizontal locking mechanism for stretchers.
Moving parts in red for quick identification.
Adaptable plate for narrow vehicle configuration.
No modification of medical devices needed.
Resists to biological fluids and sodium.
Rust resistant, made with high grade aluminum.
Electrochemical coated for increased durability.
5-years full warranty in hospital.
Designed for
Getinge Cardiohelp
Stryker stretchers (popular stretcher models)
Having proper mount brackets to safely secure your medical devices is very important. This can avoid costly repairs or replacements of medical equipment and avoid possible injuries which can lead to expensive lawsuits.