Having proper mount brackets to safely secure medical devices is very important. This can avoid costly repairs or replacements of medical equipment and avoid possible injuries, which can lead to expensive lawsuits. This is crucial for your customers and their safety.
Now that you understand the importance of offering bracket systems for your customers, why should you choose Technimount? For ambulance manufacturers, choosing Technimount is the best business decision, bottom line and here is why.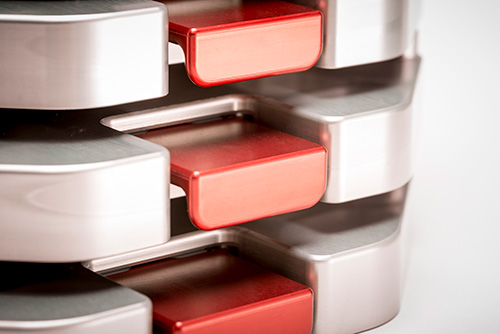 Simplicity & cost saving
Technimount is the only manufacturer that offers flexibility. Our bracket systems fit with all medical devices. Once the OEM operators or hospital decision makers purchase medical equipment they often have to change their entire bracket system solution to fit with the new devices. With Technimount, they only need to replace part of the solution, which represents a fraction of the initial cost and a saving.
On your end, this means great simplicity and cost saving! You can offer your customers a finished product without having to hold inventory for multiple medical devices. This also makes parts and inventory management much more simple.
Design freedom
Technimount parts can also be customized to the color or your choice! This gives you the freedom to design a look that sets you apart from the competition. We can also work with you on specific project and customized mount system for monitors or other medical devices.
Impeccable manufacturing
Our parts are mechanically manufactured by CNC machines (not molded) which results and identical products from one production to another. Our products also have anodized coating, which increases their durability, gives a better finish for an EMS use. We can also offer additional thickness coating (anodized) for heavy duty uses such as for the military market or other intensive uses.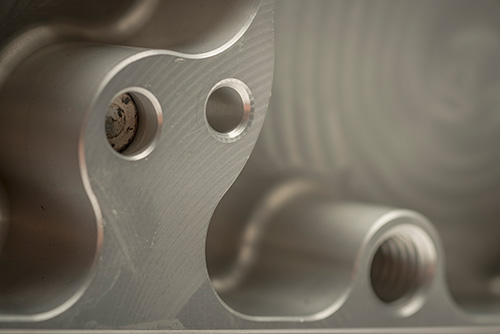 Compliant with the highest industry standards
You can rest assured you are selling a good and safe product. Technimount is compliant and even exceeds the highest industry standards, even the SAE J3043. Our products have been tested with actual medical devices, not just the mounts itself, which makes for much more accurate results!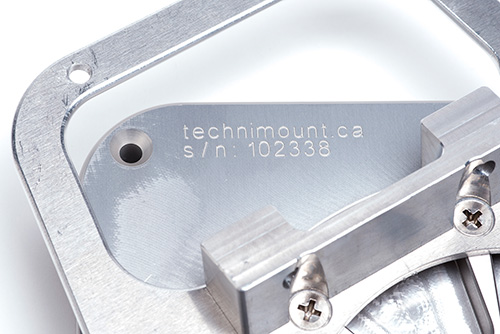 Rest assured, we have it covered!
All Technimount parts have a unique registered serial number. In the event that you would like to replace a part or you need traceability, we can quickly locate it to replace it! We also have very good and quick support. Our customer service team is dedicated to you!
We also offer optional warranty plans for up to three years for your mount as well as a one-year free warranty plan. Learn more about this by visiting our Service & Support section.
Contact us today, we always have inventory on hand for quick delivery!