THS ERGO IV STAND
One-of-a-kind IV Stand that Integrate Ergonomics
The THS Ergo IV Stand has been developed with not only the medical staff but also the patients in mind. The unique base design of the Ergo IV Stand makes walking with it much easier by providing good stability and adequate foot space. The height-adjustable handle is also designed for a comfortable posture while walking. Now patients can move around with confidence with their equipment.
Features and Benefits
Offers a unique top pole design that ensures unblocked visibility while walking
Integrates Controlled Descending patented technology in the IV pole for easier height adjustment and smooth pole sliding
Facilitates a comfortable posture thanks to the height-adjustable ergonomic handle
Includes a base designed to provide better ergonomics and stability while walking
Features the Techni-Track patented technology for maximum modularity for accessory installation
Offers multiple options for top poles with 4 star or in-line IV bag hooks or 8 in-line IV bag hooks
Optional single O2 tank holder, drainage bag hook, tubbing management, basket, hand sanitizer, and glove box holders
Medical grade power bar with surge protection
Four 3-inch or 4-inch casters including two with breaking mechanisms
Key Features
As part of the THS family, the Ergo IV Stand features our patented technologies:
Techni Track for maximum modularity and flexibility for accessory installation and interchangeability.
Controlled Descending technology integrated in its IV poles for an easier height adjustment and smooth pole sliding.
ACCESSORIES
Customize your IV Stand with the following accessories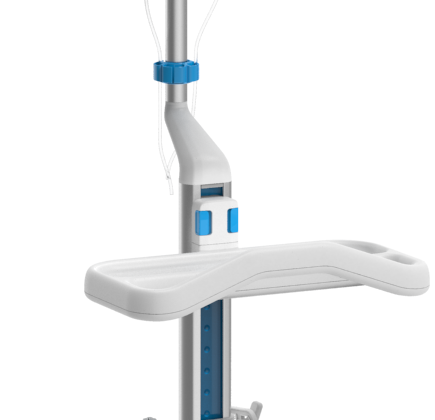 Height Adjustable
Ergonomic Handle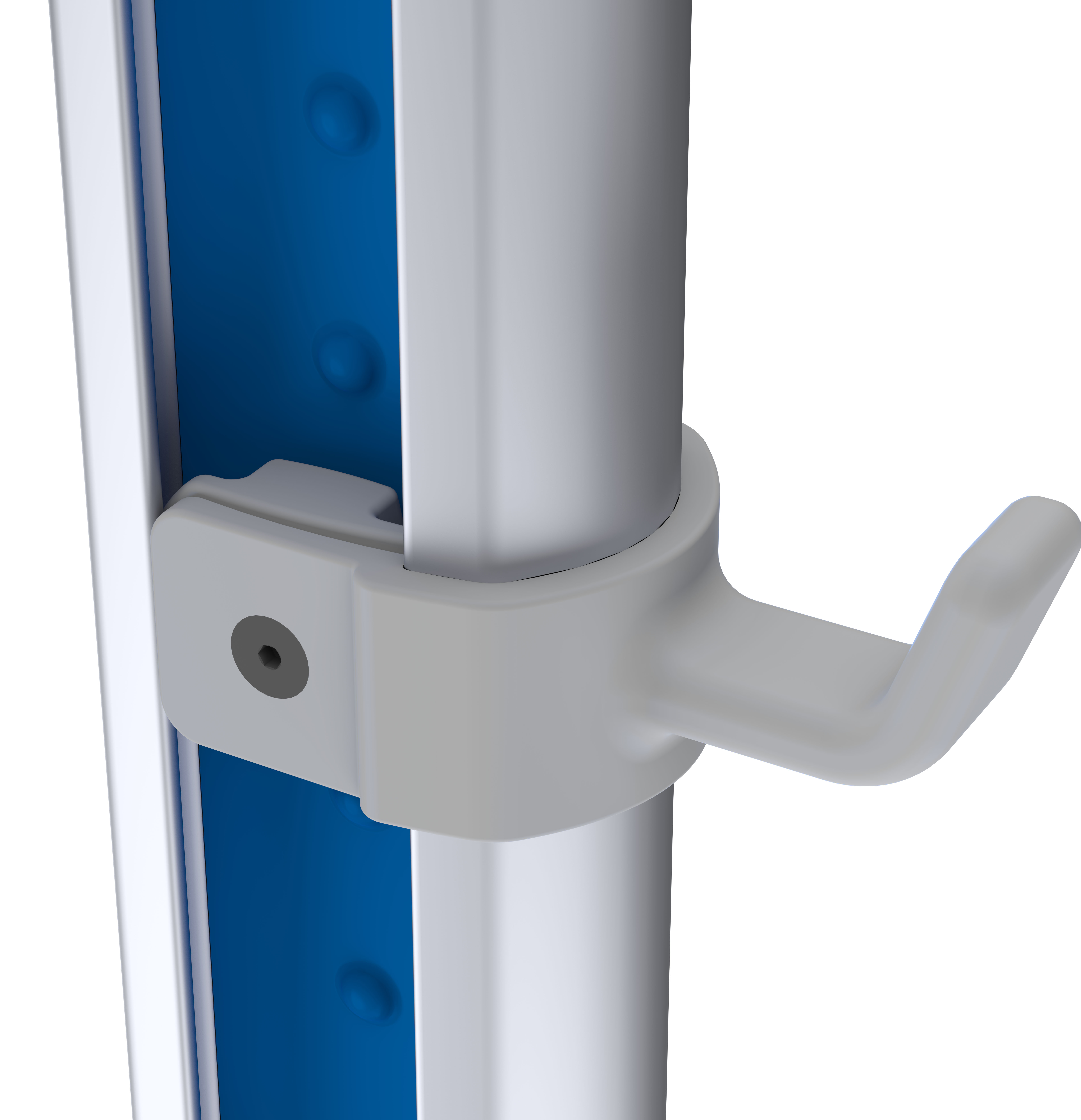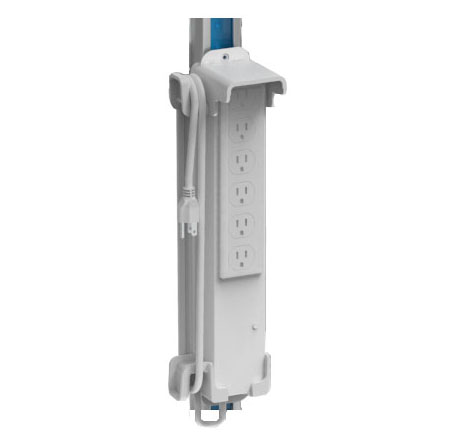 Medical Grade Power
Bar with Surge
Protection