Having proper mount brackets to safely secure medical devices is very important. This can avoid costly repairs or replacements of medical equipment and avoid possible injuries, which can lead to expensive lawsuits. This is crucial for your customers, and their safety.
Now that you understand the importance of offering safe bracket systems for your patients, why should you choose Technimount? For EMS fleet managers, choosing Technimount equals peace of mind! Peace of mind that you have the best possible solution in terms of investment and most of all safety!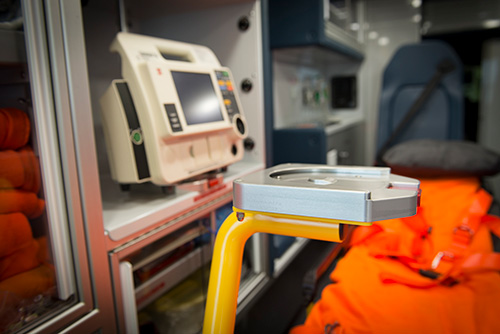 Flexibility where it matters most
Your medical equipment should be your first concern. Technimount gives you the freedom to choose the equipment you need and the mounts to support it. Everything we make is designed for flexibility in transporting portable medical devices.  No matter the brand, our brackets fit!
In the event you need to change your medical equipment, no problem!  With Technimount, no need to change the entire mount.  You only need to change the adapter.  Technimount is thus the most cost efficient option! Also, if you already have a surface mount system and you decide to change it for a cot system, you can simply use your surface base and the mount you already installed on your medical device.  Technimount systems equal cost saving and mostly flexibility to adapt solutions to your evolving needs.
Compliant with the highest industry standards
According to the National Highway Traffic Safety Administration (NHTSA), more than 4500 emergency vehicles are involved in accidents on a yearly basis.   According to JEMS (Mr. David Page, MS. NRP, director of Prehospital Care Research at UCLA), forty-five percent (45%) of EMS workers deaths resulted from highway incidents, mostly due to vehicle collisions.  Injuries from these crashes can come from unsecured equipment on EMS staff or patients.  Having a mounting system that has been tested with equipment is important. Technimount systems are always ahead of the game. At Technimount, we take safety very seriously.  The majority of our products are compliant with the highest industry standards including the new SAE J3043 regulation for impact resistance with an ambulance or emergency vehicles. They are fully tested with the CRIQ, which is the industrial research center of Quebec, a Government Laboratory highly recognized for its testing expertise.   Tests on our mounting brackets are run by professionals at government-funded labs and are done with actual medical devices AND the mounting brackets (Bracket Pro Serie).   We thus have the safest solutions on the market for portable medical mount solutions!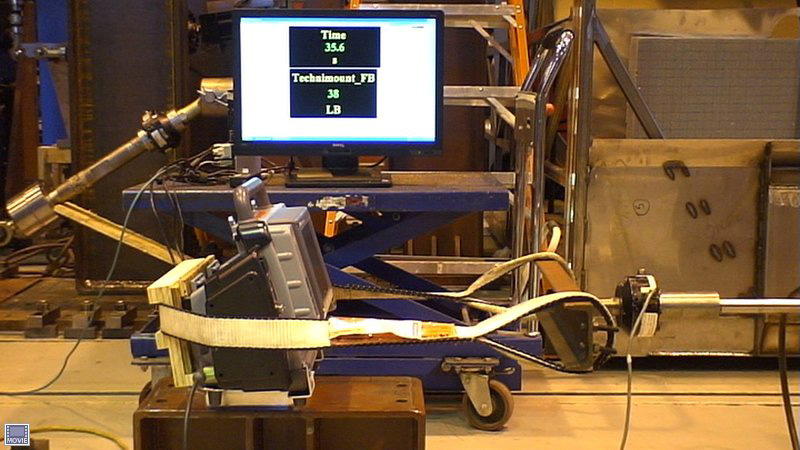 Rest assured, we have it covered!
All Technimount parts have a unique registered serial number. In the event that you would like to replace a part or you need traceability, we can quickly locate it to replace it! We also have very good and quick support. Our customer service team is dedicated to you!
We also offer optional warranty plans for up to three years for your mount as well as a one-year free warranty plan. Learn more about this by visiting our Service & Support section.
Contact us today, we always have inventory on hand for quick delivery!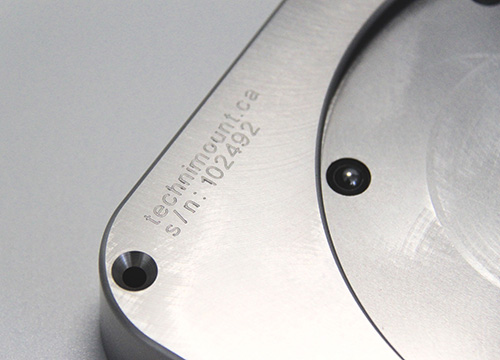 We understand your needs
Our experience with the industry's largest companies as well as our team's knowledge in the medical field gives us the edge to develop cutting edge solutions for the EMS market, with flexibility and designs.  Technimount Systems has partnerships with some of the best medical device manufacturers, ambulance builders and stretcher manufacturers.  Our systems are used by hundreds of clients across Canada, the United States and Europe.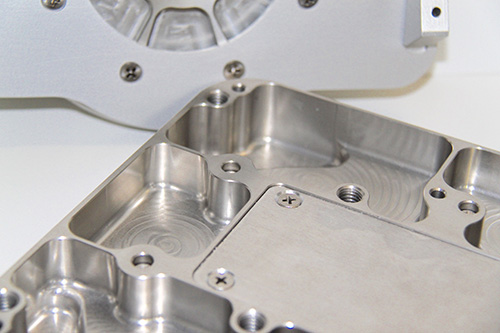 Smart manufacturing
Our parts are mechanically manufactured by CNC machines (not molded), which makes for much lighter brackets. Our products also have anodized coating, which increases their durability.  The release handle on all bases are red anodized which and our lock systems work with a simple push movement.  No action is required to lock the units, you simply push it.  Both these characteristics are crucial for quick device manipulation in urgent situations.
Choose the best medical equipment.  Our systems give you that freedom. Contact us today, to learn more about our solutions!