14 July, 2022
Join Technimount EMS at Pinnacle 2022 to Discover Our Innovative Mounting Systems for EMS Providers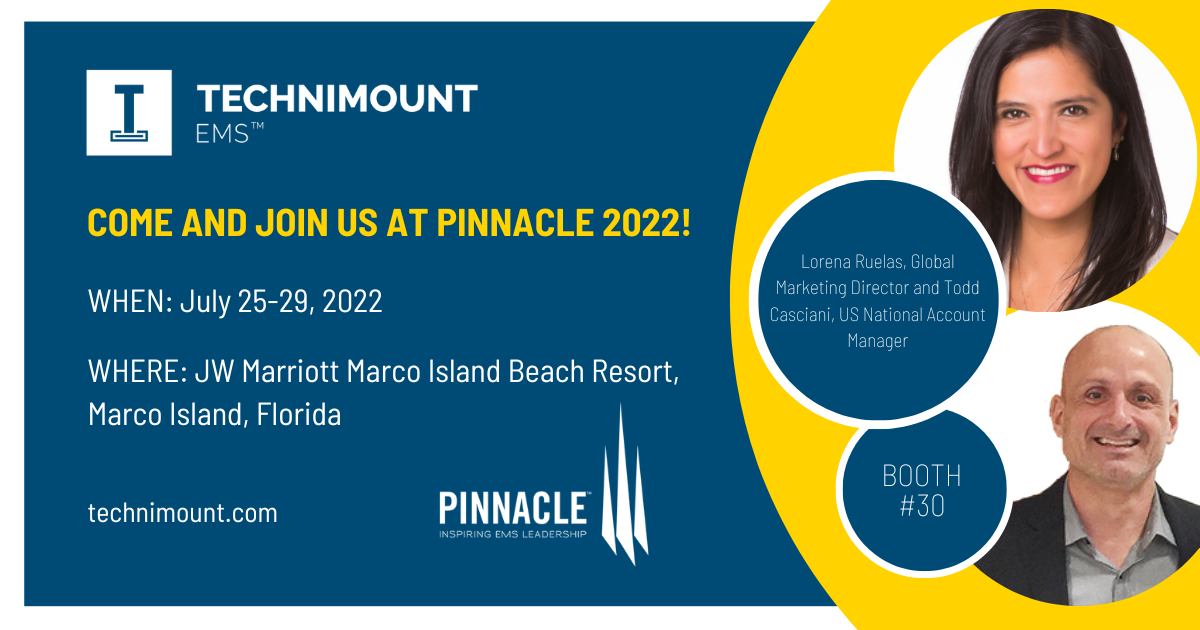 Technimount EMS is delighted to announce that it will be participating as an exhibitor at the Pinnacle Conference, taking place from July 25th to July 29th, 2022, at JW Marriott Marco Island Beach Resort, Marco Island, Florida. It is an honor for us to be able to participate in such events for a fifth consecutive year. The Pinnacle conference allows Technimount EMS to connect with some of the greatest leadership minds in the industry in order to continue to develop state-of-the-art solutions that will answer the market's evolving needs.
This year, the Technimount team is delighted to showcase its innovative and flexible mounting systems, addressing the challenges of the Emergency Medical Services industry. The team will also be featuring its new product line for IV pumps.
Some products to expect to see at booth #30
Defibrillators
Bracket Pro Serie® 25-HD
Bracket Pro Serie® 35-HD
Technimount EMS has collaborated closely with the EMS industry to develop this new comprehensive product line which demonstrates our firm commitment to the healthcare community to offer the safest and most flexible solutions for mounting medical devices during EMS transport.
Come visit Technimount EMS at booth 30, we will be more than happy to discuss your needs for mounting solutions. We look forward to seeing you there!
We are driven to design innovative solutions that respond to the unique medical management needs of emergency and CCT for ground and air ambulances. We are committed to evolving our solutions as healthcare practices evolve.