THS MEDICAL DEVICE STAND
Specialized Stand for Medical Devices
Designed to bring the right equipment to the right place and at the right time, the THS Medical Device Cart can securely support specialized medical devices such as ventilators, monitors, defibrillators, or any other medical device with all its accessories. Optionally, these carts can be equipped with our Universal Mounting Base allowing for complete compatibility with Technimount EMS' mounting systems for medical devices making the transfers easier from an ambulance to the hospital.
Product Highlights
Features the Techni-Track patented technology in its main structure for maximum modularity for accessory installation
Different device Interfaces available to accommodate the most common medical devices
Optional integration of Technimount Medical's Universal Mounting Base for maximum medical device compatibility with pre-hospital units
Height-adjustable handle with optional integrated utility tray
Optional single or double O2 tank holder
Drainage bag hook, and optional basket, hand sanitizer, and glove box holders
Medical grade power bar with surge protection
Highly-stable and unique design base with white powder-coated paint
Four 3-inch swivel casters including 2 with braking mechanisms made of urethane and impact-resistant nylon
Key Features
As part of the THS family, the Medical Device Stand features:
Technimount's patented technology Techni-Track for maximum modularity and flexibility for accessory installation and interchangeability.
ACCESSORIES
Customize your Medical Device Roll Stand with the following accessories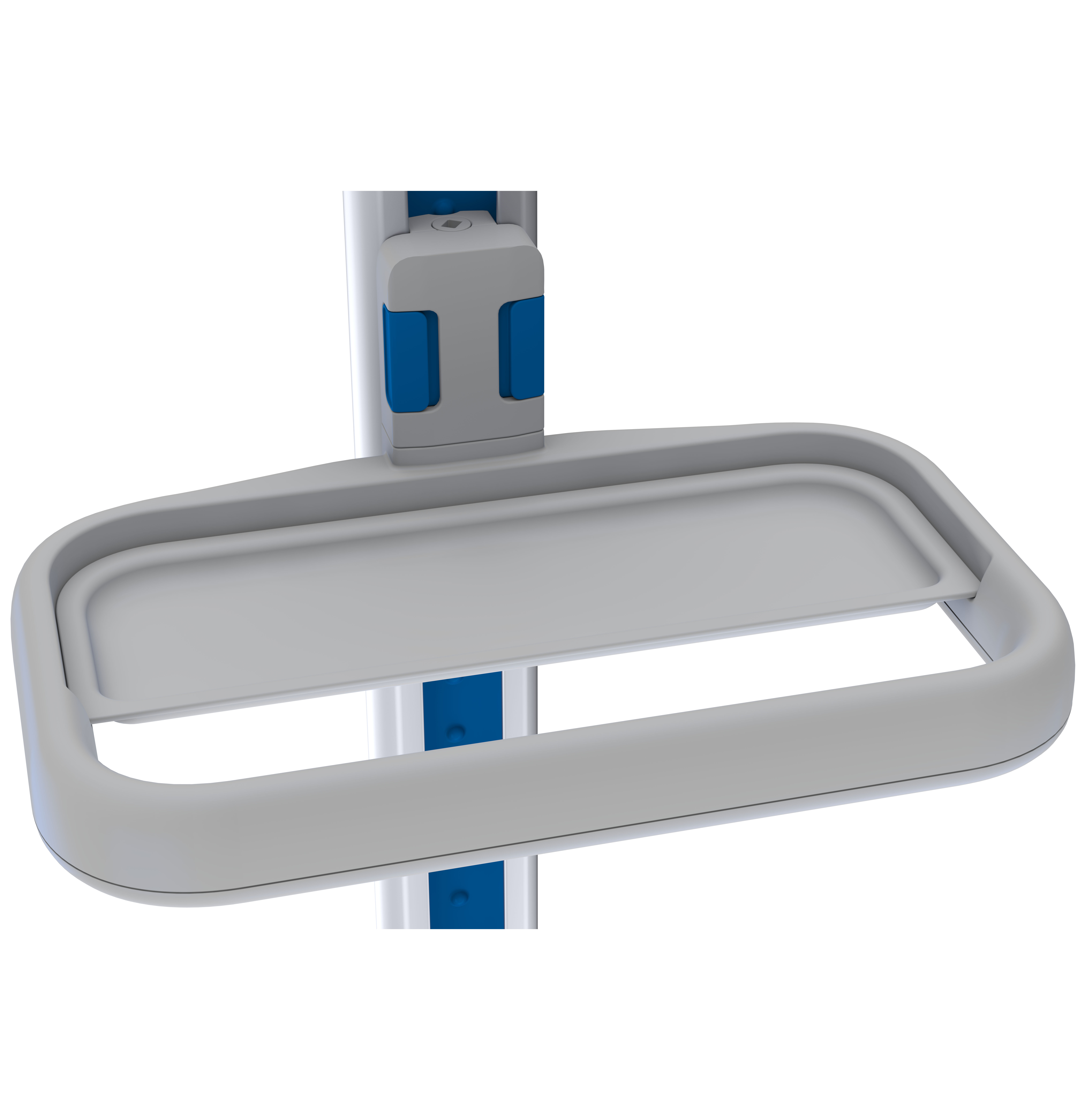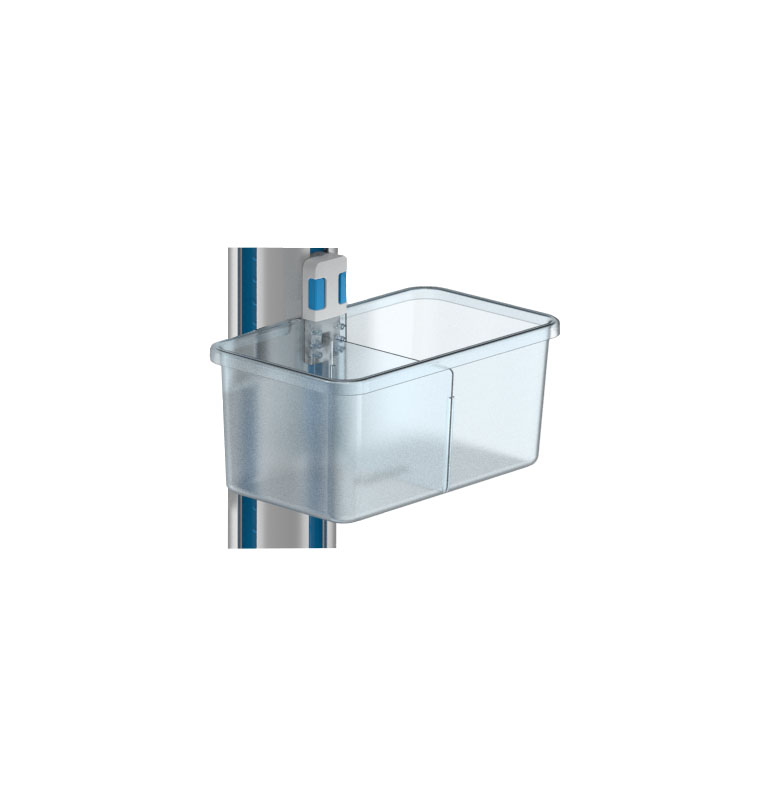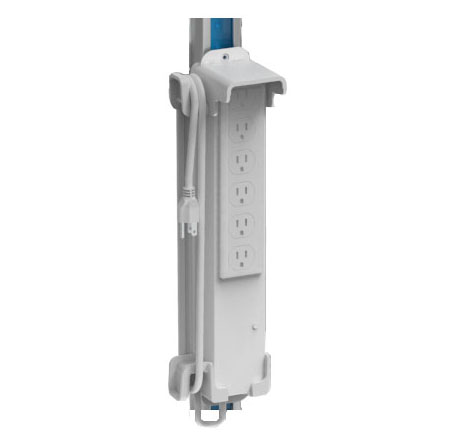 Medical Grade Power
Bar with Surge
Protection